An integrated designer, developer, and marketer of commercial and consumer tableware serving the commercial foodservice market globally. We add value to customers across various industries by identifying their marketing objectives and providing solutions that enhance the profitability of their businesses.
View Catalog
Disposables by Fortessa
Eco-friendly components made with sugarcane are biodegradable, microwave, and refrigerator-friendly. Clear lids close securely and allow guests to see selections for easy grab-and-go.
View the Fortessa Disposables Catalog
I am excited to be heading to Chicago in May and look forward to seeing my colleagues and customers at McCormick Place.
If you are planning on attending, please let me know so we can schedule a few minutes to discuss any needs for the upcoming season. I will be at the Fortessa booth #7038 and Garnier-Thiebaut will also have a booth this year #7953.
Considering attending the show? Use this link to answer any questions you may have.
5 Things We're Excited About Now
---
Take a look at five of the things that are putting a little extra spring in our step right now.
1. Insights to Maximize Your Next LTO
New seasons bring new reasons to experiment with menu items and special offers. Before you launch your next tasty, time-sensitive creations, take five minutes to digest recently-published LTO research from Technomic. In "The Secrets Behind the Top LTOs of 2021," the industry leading data firm shares the 40 top-scoring LTOs of the last year, as determined by consumer ratings. Spoiler: inventive takes on approachable foods tended to be the best drivers of both sales and traffic. For even more on LTOs to drive revenue and traffic, don't miss this 2022 Show session, The LTO Trifecta: Three LTO Design Considerations to Drive LTO Revenue, Profitability, and Create New Brand Users
2. Up-Close Looks at the Latest and (Greatest) Products
Nothing compares to seeing state-of-the-art kitchen equipment in person and tasting the trendiest food and beverage products. Foodservice professionals will have the perfect opportunity to do just that this spring when the National Restaurant Association Show returns to Chicago.
The largest Kitchen Innovations Showroom in the event's 100+ year history will feature equipment that generates industry growth through a focus on automation, efficiency, safety improvements, sustainability, waste solutions, and more. You'll also find three years' worth of FABI Award winning food and beverage items on the Show floor, complete with sampling opportunities and a very special education session, which offers expert perspectives on how groundbreaking products are transforming the F&B landscape.
3. Demos that Deliver
Get creative with food and beverage! Learn from industry leaders on the latest trends, techniques and tips to up your menu with the return of live, in-person demonstrations. At the 2022 Show, The Culinary Experience and The Beverage Room will feature opportunities to learn from top top beverage experts and culinary leaders, as they showcase their talents while offering strategies and insights to grow busines. Check out the current lineup for details.
4. Amped-Up Advocacy for Our Industry
Restaurants are rebounding from the COVID-19 pandemic, but new challenges like a smaller labor force, record-high food and labor costs, and increased debt are causing many to continue struggling. This spring, the foodservice community will gather in Washington, D.C., for Restaurants Act, the National Restaurant Association's Public Affairs Conference, and advocate for measures that will help operators overcome these obstacles. Sign up to be part of the industry's largest grassroots lobbying event and contribute your voice to policy discussions that affect your livelihood.
5. Hanging Out Together
Last but certainly not least, we can't wait to reconnect face to face at this critical moment for our industry. The 2022 Show will bring independent and commercial chain operators, dining program directors, suppliers, manufacturers — people involved in every facet of foodservice — together for the first time in three years. Join us May 21-24 for fun-filled networking events like Industry Night Out, the Young Professionals Party, impromptu connections on the Show floor, and conversations that will help shape the future of foodservice.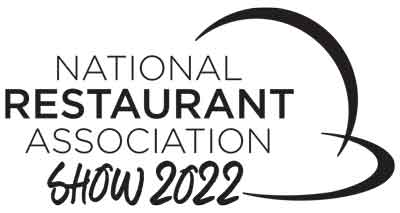 Schott Zwiesel has set the standard for innovative design and technological leadership in glass production craftsmanship for over 150 years. Their proprietary Tritan™ Crystal Glass formula, adds titanium for strength and zirconium for clarity, and their exclusive manufacturing process focuses tempered strength on key at-risk areas – the rim, the bowl-stem joint, and the stem-foot joint, creating a superior crystal glass in appearance, durability, and design. This unique combination of brilliant clarity, break, scratch and chip resistance, and high resilience to daily usage is why they call their Tritan™ Crystal Glass – "The World's Best Crystal Glass".
View Catalog